Businesses we like in the Daytona Area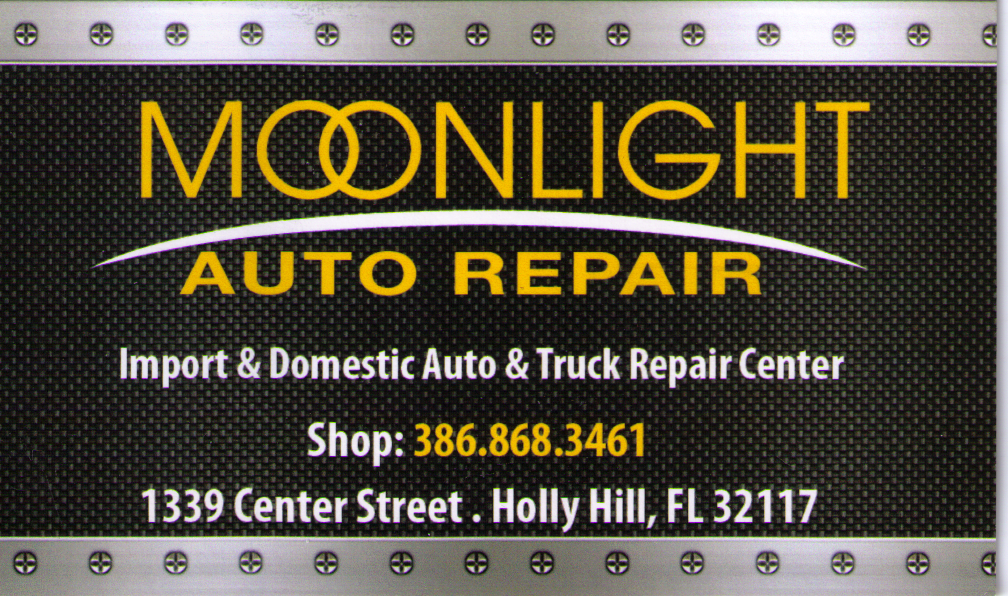 I had my car repaired at Moonlight Auto. The service was prompt, competent, courteous and reasonably priced. I recommend Moonlight Auto for your auto maintenance and repair needs.
You can call them at 386-868-3461. They are located at 1339 Center Street in Holly Hill, FL.